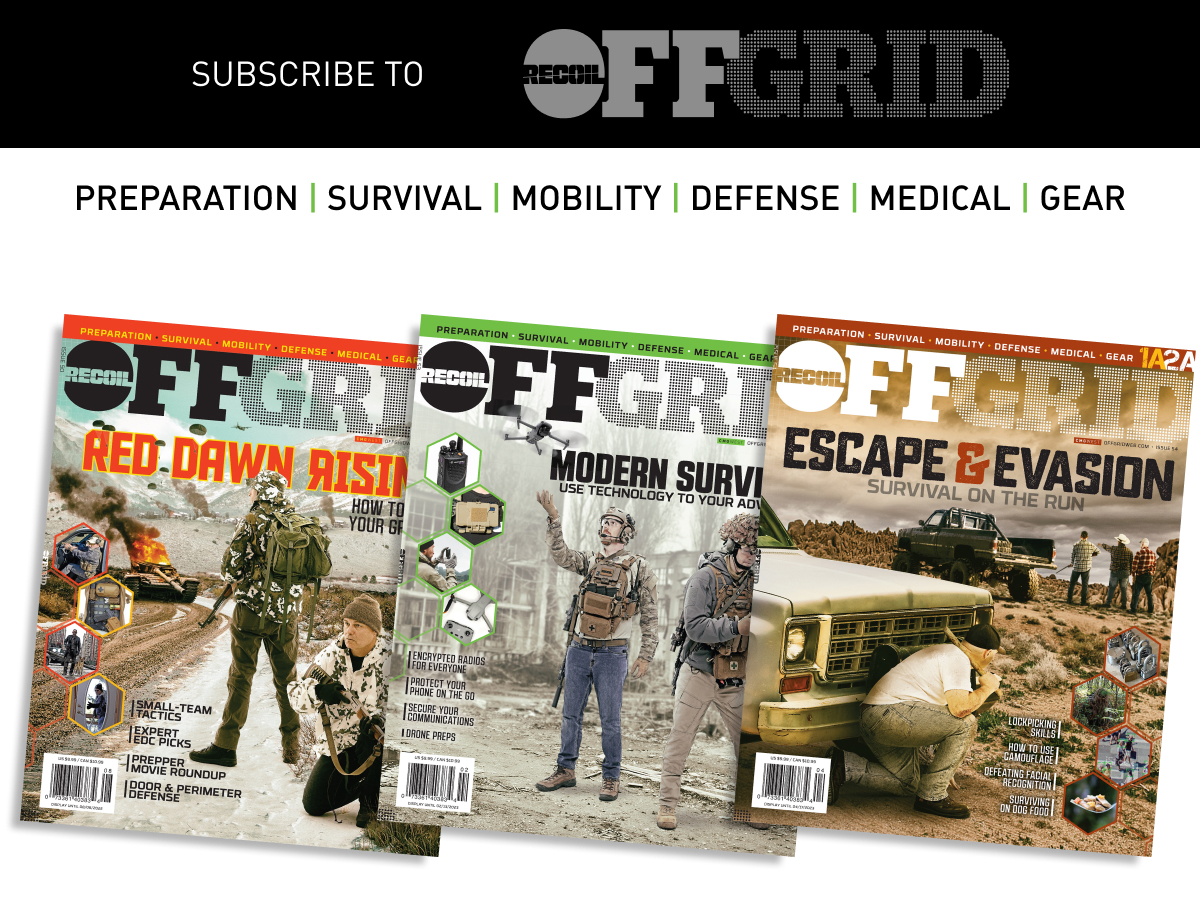 OFFGRID is here to help you stay one step ahead of the unexpected. We provide in-depth education on topics ranging from personal protection and travel security, to sustainable living and austere-environment medicine, as well as the first-looks and thorough tests of the latest survival and safety gear.
Select your Subscription Term:
OFFGRID is published 6 times a year - Canada add $30 per year.
Print subscriptions not available outside the U.S. and Canada. To order your digital subscriptions, click here.